Market After Covid Lockdown in India
As we all know and experiencing the impact of Coronavirus (COVID-19) pandemic refer to as Chinese Virus or Whuhan Virus throughout the world is painful and deadly. Currently, we are going through a very difficult period as a country and we as a nation were never ready for it neither we got time for anything but still, we are fighting.
Anyway Let's Talk About Some Positives Now!
We must understand this is a global crisis and we are getting negative news from everywhere every day whether it's TV news, Print media or digital channels. Now let's not talk about what bad or worst will happen, as our media and many experts are already saying it. Now let us explore what positive impact is coming in our way and what solution can be done as a responsible citizen or as a country's growth partner.
Opportunities for India:
Every situation has pros and cons. We all know what the cons are, now let me focus on the pros as well. As I already said this is no more a local or a national issue but a global crisis linked with international politics and macro-economic factors as pointed out below.
1. Now after this pandemic spread the world seems to be united against China and it's controlling power, which may trigger the Trade war as soon as the crisis ends.
2. Some countries are openly protesting against Chinese like "President Trump has already called it as a Chinese virus and Whuan virus openly", Italy is asking for war damage, G-7 countries and some are registering lawsuits against Beijing in different courts, ICJ, etc and asking for a huge compensation. President Trump blamed WHO for this massacre and called it China Centric Organisation and stopped the funding.
3. The Western countries and their allays are internationally investigating this as a Chinese Conspiracy which may lead to boycotting Chinese products soon and that will be the biggest opportunity for Indian Products worldwide.
4. Till now USA, EU are the most affected region and due to that, they are planning to move out of China to India, Vietnam, Bangladesh, Thailand, and South Asian regions, which may create a new opportunity as a production and investment hub in the world. I'm sure as the situation evolves a lot of other counties like Australia and other South American countries will also follow the same way.
5. Japan is the 1st country to release an advisory to its companies based out of China for relocating the production base out of China to southeast regions or neighbouring countries and declared US$2.2 billion financial restructuring package for the same.
6. Samsung and Sony are shutting down their smartphone production in China and creating an immediate opportunity for India.
7. Other major players like Apple, Google, Microsoft are also looking forward to moving out production from China, and likely to re-established within the biggest market such as India and the South Asian continent as a production and marketing base.
Apart from these global issues, Govt. of India has also come up to help the industry such as 1.7Lakh Crore ($23 billion) for the unorganised sector especially for the daily wage earners, farmers, labors, and low-income households, RBI has already taken 3months EMI moratorium, further the Govt. is going to announce a separate package for SME sector soon.
Despite all the difficulties, I'm sure the Indian economy will bounce back and bounce back hard due to political, physiological, habitual and economic reasons. Assessing the situation, we have divided the business sectors into 3differnt segments such as:
1. Fast Moving Sectors:
Demand for basic items such as agriculture, FMCG, pharmaceutical, healthcare will have a bright future ahead, as domestic and international consumption will rise exponentially which will create a huge opportunity for export too. Apart from that beauty, saloon and fitness business will get an immediate push soon after the lockdown gets over. People will defiantly come out for makeover and fitness.
2. Slow Moving Sectors:
Infrastructure, FMCD, Automobile, Fashion, Real Estate, Financial Services, IT, Media & Advertising are considered to be a slow-moving sector but will defiantly rise along with the increasing disposable income slowly. We may likely see a lot of sales and marketing offers to clear the unsold stock, which will also push the consumption. We expect most lifestyle brands consumed or purchased by mainly the middle class will take more hit as compared to high-end and low-end brands. So we advise those brands and products should come up with value buying deals without compromising their quality and brand value. Its time to focus on the sales nos.
3. Most Impacted Sectors:
Travel, Aviation, Hospitality, Employment, Jewellery and any high value items to be considered as the most impacted segment and will take some time to revive. But compared to other countries we have a better positioning. As rightly our Govt. declared the countrywide Lockdown very early and still controlling the no of infected cases, which may actually give a message to other nations that India is still a safer country compare to western countries. Our Travel industry & hospitality business still have a better future ahead with unexplored or less known destinations, along with clean and hygienic ambiance as the domestic traveling will rise soon after the lockdown. Now employment and Jewellery will be in a challenging situation but still have a solution. This is the time job seekers can study online and improve their skills to be considered as a multi-role person instead of just a specialized candidate and can shift industry if the situation arises. The jewellery and high-value products should also work for value buying and easy EMI payment option.
4. Change of Demand:
we are 1.3 billion people and our economy is strong enough to fight. Please remember our domestic economy is a consumer-centric and largely driven by the middle-class people. This also consists of many factors such as exports, forex reserves, controlled regulations makes it a self-sufficient economy to a certain extent. So I think the overall demand will likely to change instead of just going down heavily. Due to this sudden lockdown, everything suddenly got stopped and people are holding their money for the essential products only. Post lockdown, the lack of funds and selective consumption will force the market to reshuffle the product category for some time at least. Like previously TV, Fridge, Shopping, Takeaways or Quick serve food may not be considered as a basic and likely be replaced by homemade food, grocery, healthcare, and other essential products.
5. Unemployment & Migrant Workers:
This lockdown is creating the biggest challenge and crisis for the migrant workers and other employees due to the shutting down of factories and offices and they had to return to their base areas. But some of them have also found certain quick opportunities locally in brick factories, agriculture, panchayat & municipality sanitization work, vegetable trading and food factories on a daily payment basis. Currently, some of them are happily working and staying with the family in their local areas temporarily and that may trigger the shortage of workers in urban areas and cities post lockdown periods.
6. Market Reforms:
Soon after the coronavirus crisis ends, the market will be changed completely and due to a change in consumption pattern. We can see a clear market reform and the companies likely to move to the retail offering, package deals and value buying option instead of focusing on the premium product range for a certain period. I think middle class & lower middle class will be the key, and I am sure while keeping this in mind companies will design or repackage the deal according to their requirement to survive for at least a few quarters.
7. Brand Impact:
As a Brand Consultant and reading the situation, honestly saying I don't think any brand will play a huge role during or after the coronavirus lockdown. Currently, during the lockdown crisis, the brand is having a zero effect when nothing is available, but yes it may act as a differentiating factor in case 2 or more brands are available while doing a comparison or influencing the buying decision. So as I said it will only act as a key differentiator or bosting the recall value to the customers if it's fallen under affordable range or available as a value buying option. The brand may not able to move single-handedly without quality, affordability, offers or package deal till some time or market recovers. So we advise not to spend much on advertisements or media rather keep continuing the brand or corporate communication instead of product sales. In fact, the time is coming where you should invest in consumers directly through offers, discounts, vouchers, loyalty points to ensure the repeat purchase.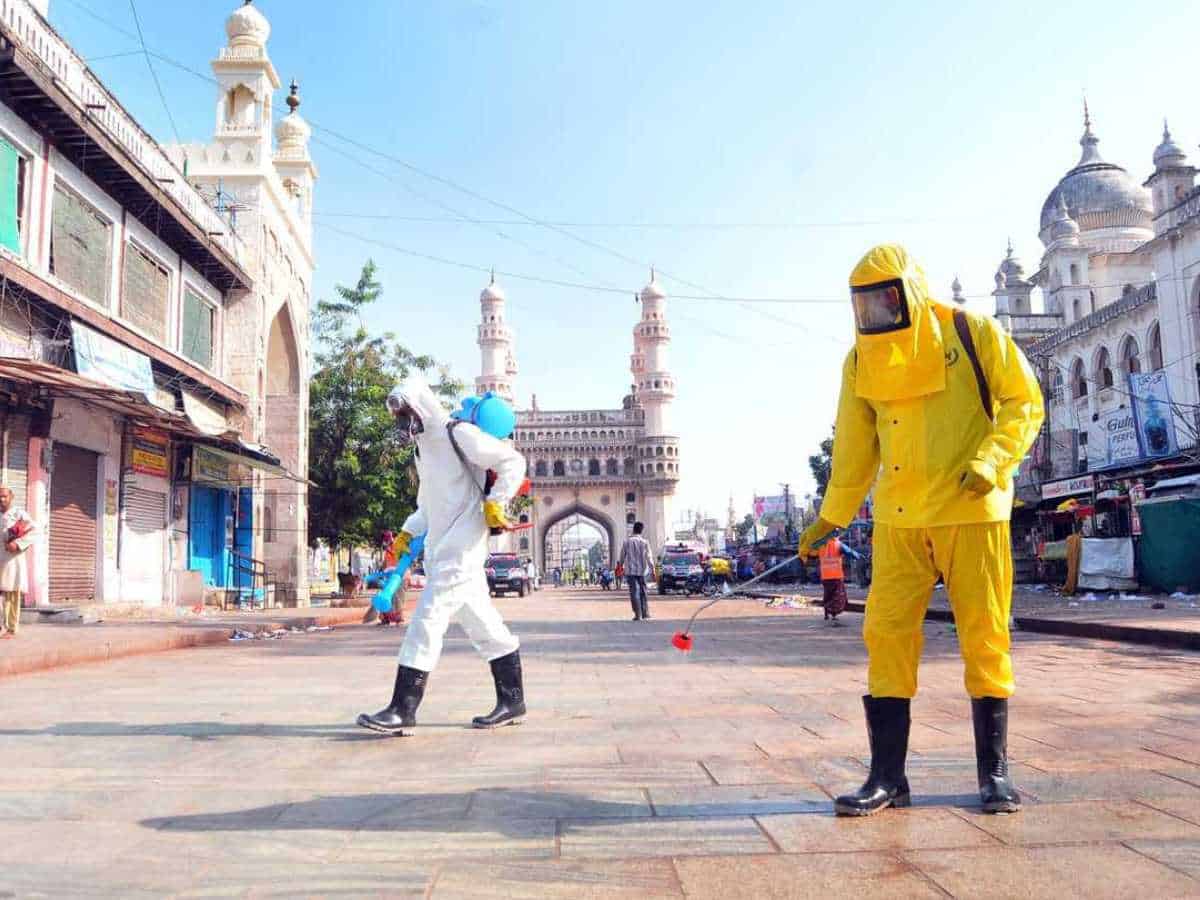 I agree, all Indian business owners, SME, Retail, and Start-ups will have a tough time ahead but can be managed or tackled if we start thinking from the consumer end. Finally, the time has arrived that you need to become a customer for your own product and start asking yourself "Why should I buy?" and the answer will be in front of you. So let's not worry too much we have both challenges and a long road ahead. Its time for innovation, change, and strategic move, these three can save your business and the overall economy. So let's stay home and plan your comeback instead of just worrying too much.
If you think you may reach us for your Brand / Creative / Communication Consultation Click Here.
Regards, Subhajit Ghosh
Business Director  l    Brand Consultant