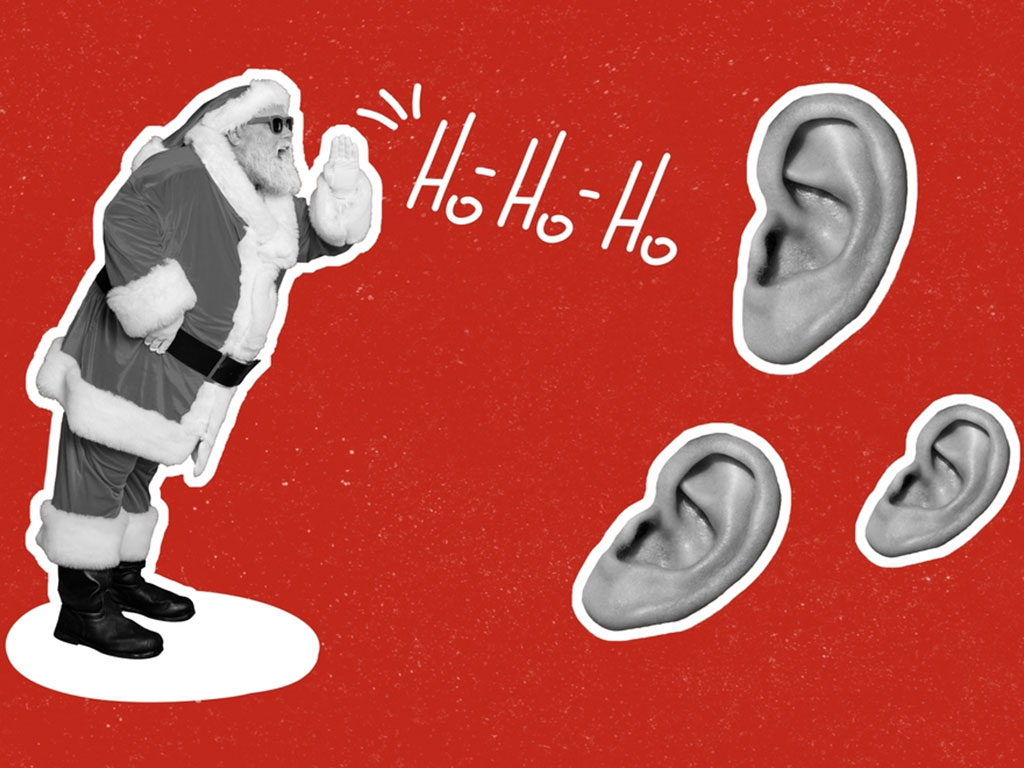 Christmas Advertising: A Brand Awareness Tussle or a Hidden Bomb on Our Subconscious?
Since time immemorial, brands have been leveraging ongoing events and trends in a bid to create advertising communications around such occurrences. This practice, commonly known as Moment advertising is an important facet of today's digital marketing campaign strategies. And it involves creating timely, relevant content that speaks to the specific needs and interests of a brand's target audience.
Christmas, the Holy Grail of Moment Marketing, which brings in a plethora of holiday events and activities, brings in the apt opportunity for brands to execute intelligently planned awareness communications that in turn, often result in a creativity-show-off tussle. Thus, being an important part of the Internet marketing strategy, brands jump off at the very first opportunity to connect their product with the relevant emotions and attempt to create a deeper connection with their intended target audience.
Yet, did you know some advertisements had indeed successfully altered our perceptions of events and myths? Be it in digital content marketing practices or planning of brand strategy, the use of symbolism has been prevalent for a considerable period now. Yet, unlike the subtle symbolism of a smile within the Amazon logo, or the infamous "31" hidden inside the typography of Baskin Robbins indicating their thirty-one flavors, or the arrow shape embedded in the FedEx icon subconsciously indicating a speedy delivery, there had been a few advertisements that have gone over and beyond this logo-design play and transformed our notions about Christmas itself.
Coca Cola - Christmas Campaign (1931)
What image hovers over your mind at the mention of our beloved 'Santa Claus'? – Is it a jolly old man in the red suit? As per historical records, Santa Claus, a fictitious character having been originated and characterised after the fabled Saint Nicholas, had been depicted as a portly, jolly old man wearing a long, grey beard and a traditional bishop's robe. Yet, what history didn't tell us is that the bishop wore a vibrant red suit, an image that has been ingrained in our collective consciousness. Then how did this interpretation of Santa come from?
All thanks to Coca Cola for their famed 1930s Christmas campaign planned as part of their innovative brand strategy – Executed by artist Haddon Sundblom, the brand campaign was done in a bid to promote the idea that Coca Cola is not just a summer drink, and it's ideal for every month of the year. Hence, the brand tied up the product with the one synonymous emblem of Christmas: Santa Claus.
These paintings, which were used in Coca-Cola's holiday advertisements for decades, showed Santa in a bright red suit with a white beard, in his happiest mood, about to take a "pause that refreshes" – A sip of Coca Cola. The campaign turned out to be a booming success, and nearly a century later, our subconscious holds an enduring image of Santa Claus clad in red, the one that is recognized and loved by people all over the world.
John Lewis - Man on the Moon (2015)
John Lewis, a British multinational department store chain came up with a brilliantly emotional advert in 2015 titled "Man on the Moon", a campaign strategy where the brand targeted to hit hard its target audience's emotional sides. The tale pulled at our heartstrings, as it follows a little girl who out of boredom picks up her telescope and points at the moon only to find a lonely elderly man stranded there. Framed on the lines of the Aristotelian Comedy genre, the ad portrayed a powerful positive message – Not abandoning those who are alone at Christmas.
The music 'Half the World Away', an original by Oasis, complements the gorgeous cinematography making it an emotional viewing experience altogether.
M&M - Meet Santa Clause/ Christmas Faint (1996)
The lore of Santa Claus is the one that children across the world, till a certain age, believe unbeknownst to the fact that he no longer exists in reality. In 1996, M&Ms multi-part campaign 'Christmas Faint' does a brilliant creative play on this very idea.
We see adorable Red and Yellow M&M's stroll around the house only to find a Santa face-to-face as both Santa and M&M's face a 'fainting' revelation – Each of them exists in reality! Both Santa and the Red M&M faint, and in the trailing adverts, we discover that Yellow has delivered Santa's gifts to the wrong people, who in turn have taken it upon themselves to deliver them to the right ones. In the end, after waking up from his stupor, Red assures Yellow that he had made Christmas even better.
The ad connected with the audience primarily as it plays into the nostalgia of leaving treats out for Santa as a child, which is a common practice in the West. Also, the ad had a sense of slapstick comedy where the very existence of Santa and the Red & Yellow M&Ms are considered equally imaginary from different perspectives!
Though the ad didn't undergo any innovation as such, yet, the memorability of the campaign has ensured its survival, often being rated as a favourite holiday ad.
So, are you mind-boggled at how advertising matters?  To infer, advertising can alter our thought patterns through regular relatability by presenting ideas and products in a way that becomes familiar and comfortable to us.
Additionally, advertising can shape our thought patterns and behavioural psychology by presenting certain ideas or products as the norm or as something that everyone is doing or using. Overall, thoughtful, purpose-driven product advertising indeed has the ability to modify our subconscious in ways that we may not understand today, only time will be the silent witness of the psychological transformation.